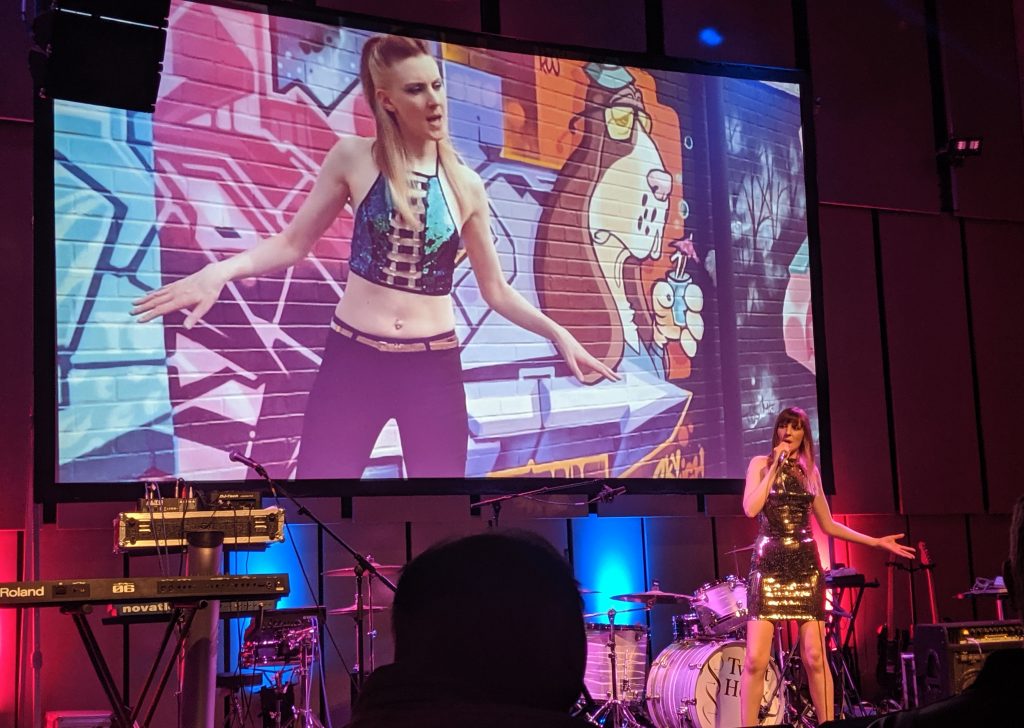 Oh wow what an event. This year Simon packed in an afternoon session and an evening session. The whole day was packed full of awesome acts! My good friends Berlyn Trilogy opened up the event follow by Ovvls. I arrived just before the The Rude Awakening – who had to be less rude for the day!
The evening started with Electronica – who covered all the classic synth songs. Next up was me!!
My half hour set started with my brand new song 'Disco Ego' – which will be released later in the summer. I had an awesome video to accompany it courtesy of my friend Jake.
Following this I played 'Constant Pain' and 'You Know' from the Electrostatic album. Then Nature of Wires made an appearance in the 'Don't Wanna' video.
'I'll take my chances' came just before the other new song of my set; 'I Lied' Ricardo Autobahn Remix. This went down extremely well since it was the track being promoted on the radio stations so probably the most fresh in peoples minds.
Of courser the final song of the night; 'Miss Perfect' LorD and Master Remix, making everyone smile with its kooky video.
Following my set was Twist Helix and Armada Named Sound. The headliners were Northern Kind and Sinestar.
I had such a lovely time after my performance hanging out with the other bands and audience members, chatting and enjoying the rest of the event. Shout out to both Simons, Kurt, Bridget, Nicky, Spiros and Rob